RUSSELLSTOLL PIN AND SLEEVE CONNECTOR POWER WHIPS
PowerWhips' prefabricated Russellstoll Pin and Sleeve devices have a proprietary pin pattern that is singly rated, with a non-interchangeable configuration for voltage and type of service to connect only to another Russellstoll connector device. The Russellstoll MaxGard product is a metal device, while the Russellstoll DuraGard product is a thermoplastic device. Both types of these prefabricated RussellStoll connector power whips have polarized ratings for specific voltages and amperages to prevent dangerous mismating of devices of different ratings.
The Russellstoll MaxGard is ideal for heavy industrial applications, as it has high resistance to extreme conditions, such as corrosion, heat, and rugged terrains. These parts work best for light industrial applications. When you need more than simply water-resistant connections, use DuraGard for full waterproof protection. DuraGard devices are also perfect for use in small applications with size restraints or areas that face exposure to chemicals, moisture, and water pressure.
Whether you need connectors and receptacles for wet, corrosive, hazardous, or extreme environments, Russellstoll pin and sleeve parts can protect your electrical connections.
No matter which Russellstoll pin and sleeve connectors you're looking for, you can find a wide variety of parts at PowerWhips today.
Features
Russellstoll (RS) Connector Pin and Sleeve PowerWhips are UL Listed and labeled as a "Prefabricated Power Distribution Assembly"

RS Pin and Sleeve PowerWhips are manufactured in accordance with the National Electrical Code "NEC"

All materials used in the construction of prefabricated Russellstoll PDU power whips are UL Listed and new from the factory 

Russellstoll receptacles, plugs, inlets, and connectors are available based on voltage / amperage requirements

RS devices are durable and UL® 94-V0 flame rated with DuraV® high-impact body and collars, thermoset interiors, and dead front constructions

RS devices have a neoprene compression bushing cable locking system with a locking bushing nut with external cable clamps
RS devices are designed with the safety ground makes first breaks last and voltage polarized to meet NEC® 210-7 and OSHA standards
Typically ships in 3-5 days
Inventory programs available
Online PowerWhip configurator
Minimizes workload at the job site
Testing to UL safety standard, 100% testing
PowerWhips and whip tails are cut to the exact length specification
LFMC conduit available in Type LA, ATLA, CBLA and ZHLA
Eleven liquid tight colors help distinguish primary power from redundant power
Back boxes and conduit adapter kits
Custom PowerWhip labeling
Wire color "Phasing" options
Standard wire bundling
Engineering support (job take-offs at no charge)
Custom packaging
Fill out attached configurator and email to

[email protected]

Send an email to

[email protected]

with PowerWhip requirements
Call PowerWhips at 262-966-3741 and ask for PowerWhip sales.
RS Back Box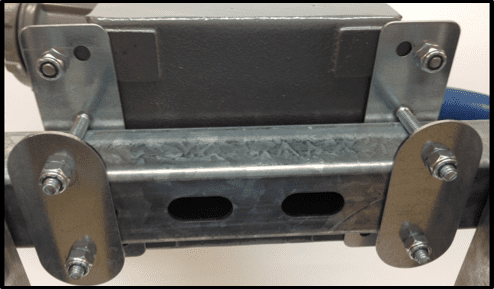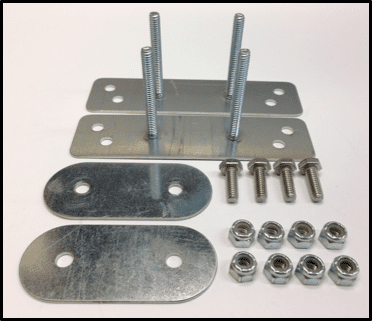 RS Connector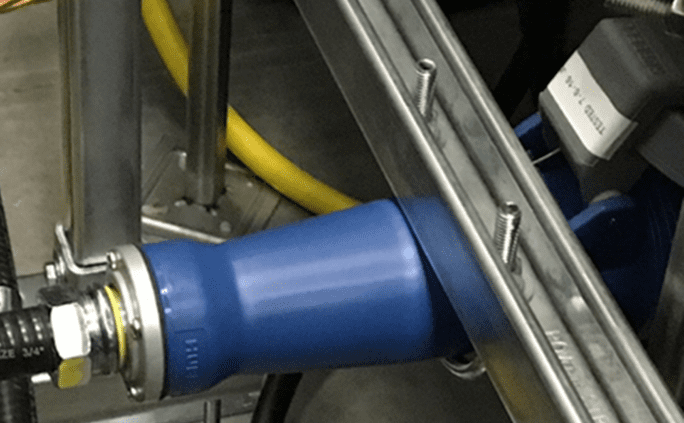 Conduit Mounting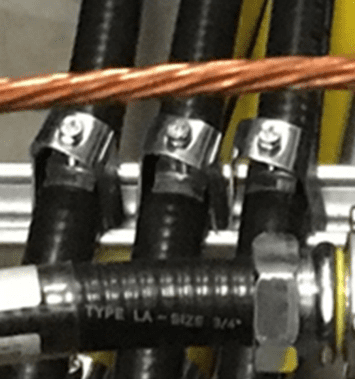 Circuit Breakers
Square D – QOB, QOB-VH, QO and QO-VH
Eaton C-H – BAB and QBHW
GE – THQB and THHQB
ABB – Pro-Line